Gear
Passionate sound technician Martin Englert from Osnabrück has already delivered an audiophile masterpiece with his work on "Moskauer Fenster".
On "Bayreuth swings", a project with totally different preconditions, he has once more managed to capture the natural and vivid sound that Juri Artamonov had envisioned for his swing trio recordings.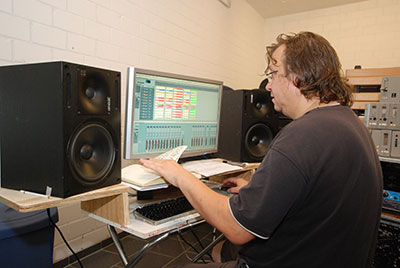 Microphones used for the recordings:

4x Neumann M49 (tube) (grand piano & drums - overheads)
1x Neumann U87 (double bass)
2x AKG 414 (bass drum & snare)
2x AKG 451 (ORTF)
Mic - Pre: TAB V76 and V72 (tube).
Mastering gear used:

Rohde & Schwarz U23 Limiter (tube)
ST EMT 140 plate reverb (tube)
Klein & Hummel UE 100 Equalizer (tube)
Neumann W495 Equalizer